Annual Maintenance Service is Available – Contact us today for more information!
Heavy-Duty Scales in Great Falls, MT
Since 1980, Rockwell Scales has been the premier provider of scale products and services across the United States and worldwide. We're equipped to handle your installation, repair and maintenance needs, as well as custom scale builds and more. Contact us today to consult with one of our expert professionals.
Learn more
Full-Service Scale Solutions in Montana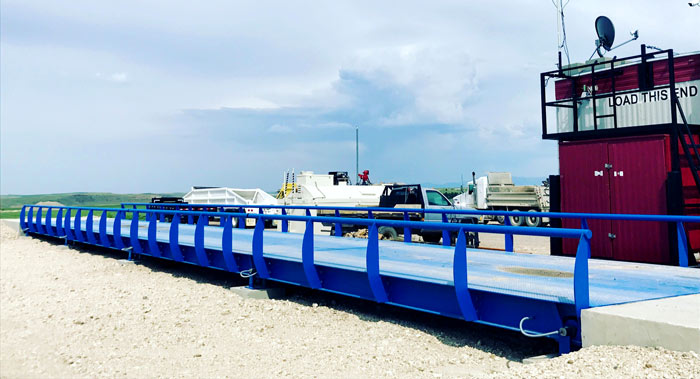 For unparalleled expertise, tenured capabilities and a full-service approach to delivering weight and measurement solutions, there's no better name than Rockwell Scales. We have the ability to manufacture, sell, install, repair, service and inspect any heavy-duty scales in Montana, regardless of their application or capacity. Moreover, our expertise extends to virtually any industry, including agriculture, mining, transportation, industrial and more. Our versatility is unmatched and we're prepared to provide you with oversight for a breadth of scale types, including automated ticketing scales, axel scales, concrete scales, general weight scales and more! We're truly your foremost authority on scales and scale services. From livestock scales and mining scales to industrial scales and truck scale accessories, heavy-duty scale repair to truck scales for sale, and beyond, we do it all.
Not only does our experience prove our dedication to our products and our customers, our scale solutions speak to our demand for continued excellence in all that we do. Each of our heavy-duty scales is manufactured right here in the United States, serviced by professionals with ongoing training. We also take the time to meet and consult with our customers in Great Falls and Cascade County, MT to determine what your exact needs are, to ensure you're making an investment that's ideal. We invite you to contact us today to experience firsthand why we're the most trusted name for heavy-duty scales in Montana, the United States and around the world.
We've provided weights and measurements products nationwide and throughout the world since 1980!
We're a full-service company, handling installation, repair, service and even custom builds.
Our business is National Type Evaluation Program (NTEP) certified.
We serve a wide range of industries, including industrial, mining and agricultural.
We're pleased to offer our customers free quotes and pricing on products and services.
Get the Right Scale Today
If you're looking for an installation and service provider for your scale, trust the experts at Rockwell Scales. Contact us today for more information about our capabilities and rates.
Contact us