Every operation is different and requires different capacities and capabilities from its weight and measurement equipment. Rockwell Scales is here to ensure your scale delivers the abilities you demand of it. We achieve this by providing you with a wide range of accessories, encompassing a variety of options.
We specialize in providing truck scale accessories in Montana, however, our inventory spans a full gamut of applications. Some of the products you'll find with us include:
Rub rails – 8″ inch rails that are added for safety and can be a customized height and length
Printers
Bill acceptors
Solar panels
Stoplights
Automated ticketing
Our mission is to help outfit your operation with all of the capabilities it needs to help streamline productivity.
Indicators and displays
One of our chief focuses is providing customers with indicators and displays for their large-scale weighing operations. These indicators are necessary for truck scales and other haulage operations. Our primary offering is the IDS 430, which offers a feature-rich design to customers that includes:
Display: Bright Red LED; 1-inch x 6-digit Numeric
Status Indicators: Gross, Net, Motion, Zero, LB, kg (LED)
Keyboard: 19-key sealed tactile feel membrane
Enclosure: Stainless steel NEMA4X/IP66, wash down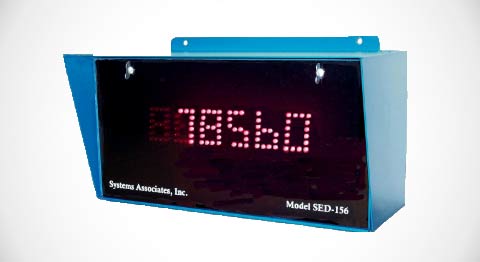 And, to make sure our customers are getting the best products at a great value, we leverage only proven products when it comes to our displays as well, including the following:
SED 156
SED 156 Quad
SED 460
SED 760
Our experienced, professional team is ready to consult with you about your need for any of our scale accessories, and can provide you with expert oversight about the products that will best lend themselves to your success. We can also evaluate your existing scale systems to determine which products can be effectively integrated in.
For more information about any of the general or truck scale accessories in Montana we have in stock or to speak with a qualified professional, consult with us today by calling 406-799-3945.