Mining operations rely on the accuracy and consistency of their heavy duty scales in Montana. Rockwell Scales is proud to provide all of our customers within this niche industry the scale products and services they need to rely on their weight and measurement systems.
Goliath Series scales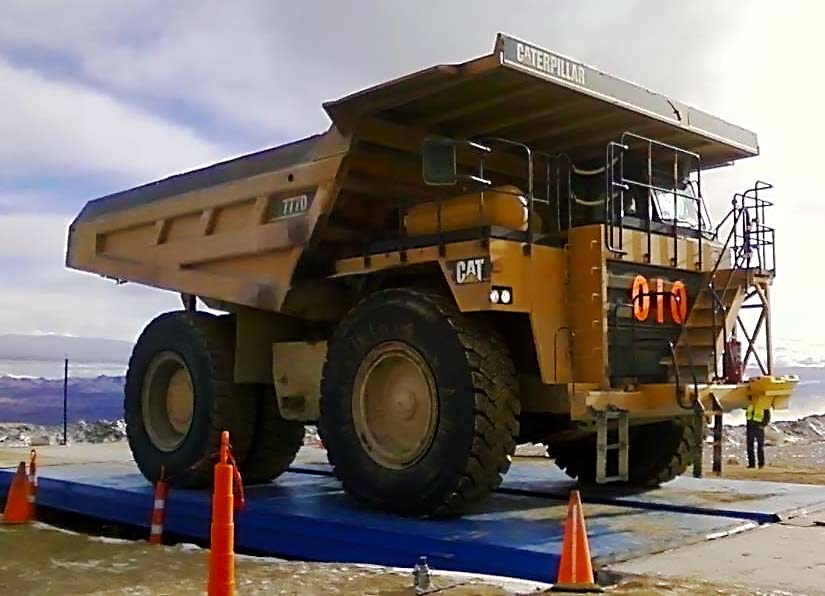 For mining operations seeking the very best heavy duty scales for sale in Montana, we consistently recommend the Goliath Series. These 800-ton capacity scales are massive and incredibly durable, able to stand up to the intense demands of mining environments and all of the heavy equipment associated with them.
Goliath Series scales are able to be designed in a multi-platform arrangement, to weigh individual wheels, or in a side-by-side setup to handle multiple uses for large equipment and semi-trucks. Some of the exceptional features standard on these scales include:
Custom built
Installation and start up assistance
Printers and remote displays
Multi-platform configurations
Traffic lights and controls for scales
Custom colors
Portable kits
Pit mounting
Higher or lower clearance
Lighter capacities
Safety rails
Dump through
Scale modification for existing pits
Weigh In Motion Option
Trusted products and service
We're your premier resource for the purchase of Goliath Series mining scales and can assist you throughout the process of heavy duty scale installation in Montana. In addition, we're also your partner for long-term maintenance, ensuring these scales are always functioning in their best condition, to streamline your mining operation to the fullest.
All of the Goliath scales we sell come with a 2-year manufacturer's warranty on electronics, as well as a 5-year general warranty on the structure and components.
For more information about Goliath Series mining scales or to inquire about how we can assist you in getting the right scale for your operation, please contact us today by calling 406-799-3945.