Truck scales are a vital part of numerous operations around the country and demand superior accuracy at all times, no matter the industry. Rockwell Scales is here to provide you with the truck scales for sale in Montana you're looking for when it comes to maximizing the efficiency and accuracy of your operations.
Our industrial scales come in two varieties: the Hulk Series and the Crusher Series. These truck scales in Montana are lauded for their resilience, durability and accuracy when measuring heavy loads consistently.
The Hulk Series


This series of legal-for-trade scales feature a 270,000lb capacity and reinforced 3/8" steel decking, making it the heaviest decked scale in the industry. It utilizes highly-accurate load cells to maintain accuracy across millions of weightings. It's a true leader among industrial scales in Montana.
The Crusher Series


These cement-decked scales are widely revered for their ability to perform consistently and accurately over time, no matter the application or environment. We handle the full truck scale installation in Montana by pouring and assembling on-site, in as little as 4 days. The finished product features a 5" reinforced concrete deck that offers a 100-ton capacity. It's NTEP-approved and fully electronic.
Scale varieties
Within our Hulk and Crusher Series industrial scales, we offer the capabilities to outfit your operation with the optimal weighing solution for your needs. This can include customizing the build to meet your unique weighing needs, including: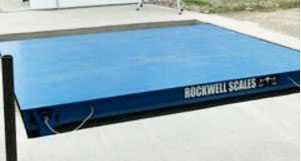 Axle scales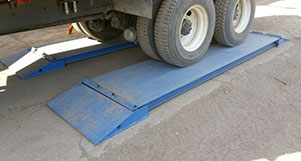 Lo-pro scales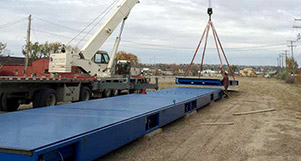 Portable truck scales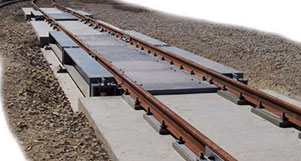 Railroad scales
Our capacity for customization and tailored solutions expands to all facets of your installation, and can include the following optional features:
Installation and start up assistance
Printers and remote displays
Multi-platform configurations
Traffic lights and controls for scales
Custom colors
Pit mounting
Higher or lower clearance
Lighter capacities
Safety rails
Dump through
Scale modification to fit existing pits
Portable kits
For more information about our industrial scale solutions or to consult with us regarding your unique needs, we invite you to give us a call today at 406-799-3945.